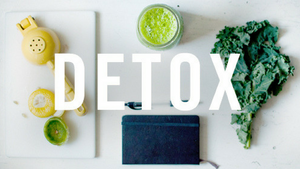 3-Day Detox mini course
Sale price Price $11.11 Regular price $111.00
"Hunger is the first element of self-discipline.If you can control what you eat and drink, you can control anything." ~Dr. Umar Faruq Abd-Allah


The foods and beverages that you consume have a great effect on your energy levels, ability to focus, moods, appearance, and overall health.
In this course, I will guide you through a successful detoxification process. I provide you with simple, effective, and safe methods for improving your physical and emotional well-being.
This course may inspire you to manage your stress, practice mindfulness, and generally improve your life by facilitating personal restraints of habits, lifestyles, and behaviors that no longer serve you.
Learning Objectives:
In this course, you will learn how to:
Complete a successful detox for at least three days.
Make food your friend.
Replace your bad habits with good habits.
Identify your eating habits and emotions around food.
Manage and decrease your emotional eating.
Effectively and naturally release toxins.
Jump start your weight loss.
Shop healthy & confidently.
Cleanse without deprivation or hunger.
Incorporate motivational techniques, journal entries, & visualizations.
This course is perfect for you if:
You want to connect to God, your higher self, angels, and stay spiritually in tune.
You're ready to change unhealthy eating patterns.
You "think" that you can't go through your day without caffeinated drinks.
You crave sweets, pizza, pasta, bread or any other processed foods.
You binge eat regularly or occasionally.
You want to cut processed foods from your diet and learn easy ways to eat healthier
You feel guilty about the way you look, feel, or the foods that you eat.
You have gained over 15-20 pounds in a short period of time. 
You catch colds and flus easily.
You are depressed and not motivated for anything and everything.
You wake up in the middle of the night to eat junk foods.
You crave salty food such as chips and cheese in the evening after work or late nights.
You've tried many diets, but in the end gained all your weight back PLUS some.
Included in this course:
A printable course workbook download

Audio and video lectures

Articles and case studies

Supplemental resources

Full lifetime access

Access on mobile 24/7