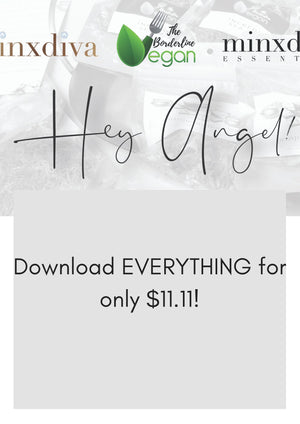 All DOWNLOADS $11.11
Sale price Price $11.11 Regular price $111.00
For a flash sale, download every digital product, mini course, workbook, plug sheet, audiobook, e-book, or masterclass for only $11.11!
Once purchased, you will immediately receive a link with a coupon code to download all products.
This is a one-time offer, take advantage of everything that I have created for only $11.11.